As almost anyone who knows someone age 65 or older will tell you, today's seniors feel younger than their age. In fact, according to a Pew Research Center (PRC) survey, most Baby Boomers say they believe "old age" doesn't begin until age 72.
"The growth in the older population is fundamentally a success story from a public health perspective —new advances in medicine and living standards have led to longer life expectancies," says Mark Mather, associate vice president for U.S. programs at Population Reference Bureau (PRB) and the principal author of a report on aging Baby Boomers.
While a much-referenced PRC survey calculated that 10,000 people will turn age 65 every day until 2030, research shows that seniors are working longer, with approximately 27 percent of men and about 20 percent of women ages 65 and older projected to remain in the workforce by 2022.
At any rate, the Census Bureau estimates 73 million Americans are age 65 or over, making Baby Boomers the largest senior population in the U.S. to date.
"As we age, one of the many physiological changes we undergo is vision," says lighting expert Jeffrey Dross of Lighting by Jeffrey in Cleveland. Because of this, the lighting in the home should be updated to provide better comfort.
Proper lighting can be the most important change to a home to ensure that seniors can maintain an active lifestyle. According to the Lighting Research Center, part of Rensselaer Polytechnic Institute in Troy, N.Y., and the American Optometric Association, there are 4 critical issues that happen to our eyesight as we age:
Difficulty seeing distances
Difficulty distinguishing colors
Difficulty reading small type
Difficulty with glare
What is "glare" exactly? Glare is created when we look directly into a light source. As we age, cataracts form, which clouds the clear lens of the eye and causes sensitivity to glare; our pupils also get smaller, which means less light enters the eye. As a result, the American Foundation for the Blind estimates that seniors need 3 to 4x the amount of light that a younger person does.
Lighting the Living Room
When it comes to the living room, lighting experts suggest adding shaded table lamps and floor lamps next to couches and chairs to bolster the ambient lighting in the room. Torchieres are another method for brightening key living areas without glare because they throw light up toward the ceiling, where it is then softly reflected downward.
Having a task or table lamp where a senior might be doing detail work such as needlepoint or crossword puzzles will also help ease eye strain, which can lead to headaches.
If the home has a tray or stepped ceiling, LED tape light can be cut to size to highlight the cove created on the ceiling. The tape light will provide a beautiful soft glow with minimal risk of glare.
Lamp recommendations: Quoizel Asheville, Uttermost Lenado, Quoizel Clift, Arteriors Mariella
Create a Restful Bedroom
Many bedrooms have an overhead ceiling light as the main light source. Especially in the case of a senior's bedroom, the ceiling light needs to be well-diffused with either a thick opal glass or a fabric shade. For those who like to read in bed before sleeping, Dross suggests installing adjustable task lights above the headboard that can be easily aimed to specifically illuminate the reading material and minimize glare.
Getting up in the middle of the night to use the bathroom is the primary circumstance surrounding a fall, but not in the way you might think. According to the American National Standards Institute (ANSI), it takes approximately 30 minutes for a healthy 80-year-old to fully adapt to a darkened room. For this reason, most senior falls occur when they are coming back to bed after using the bathroom at night, especially if the ambient light in the bathroom was flipped on (which causes that temporary disorienting adjustment period of suddenly going from bright light to dark).
Instead, Dross recommends nighttime navigation lighting for seniors. These should be amber or red in color (blue disrupts melatonin production) and provide low light, visual cues that lead to/from the bathroom. There are even motion-activated bed lights available that illuminate the area below the bedframe.
Navigation lighting recommendations: WAC Amber Step Light, WAC Red Step Light, WAC Red Trimless Vertical Step Light, WAC Amber Trimless Vertical Step Light
Watch Those Steps
When devising non-glare hallway lighting that will not be visually jarring at night, experts recommend adding step lights near the floor, or baseboard-mounted lights, to provide a soft glow for guidance. Even in evening light, having light on the carpet or flooring where there are changes in elevation (a slope or step) is critical in preventing a tripping hazard. "Be mindful of areas where two different elevation spaces are the same color," Dross notes. This can occur with sunken living rooms, carpeted stairs, or even wood steps leading to a different living area.
When it comes to stairs, illuminating the area between the stair and the riser is vital for preventing falls — and especially important at the top and bottom of the stairs. Experts suggest using contrasting colors on the stair treads and risers to clearly delineate them. You can also install tape light along the underside of handrails or replace the handrails entirely with models that integrate diffused lighting.
Step light recommendations: Sea Gull Step Light, Hinkley Taper, WAC LEDme, Sea Gull Bronze Step Light
Additional Tips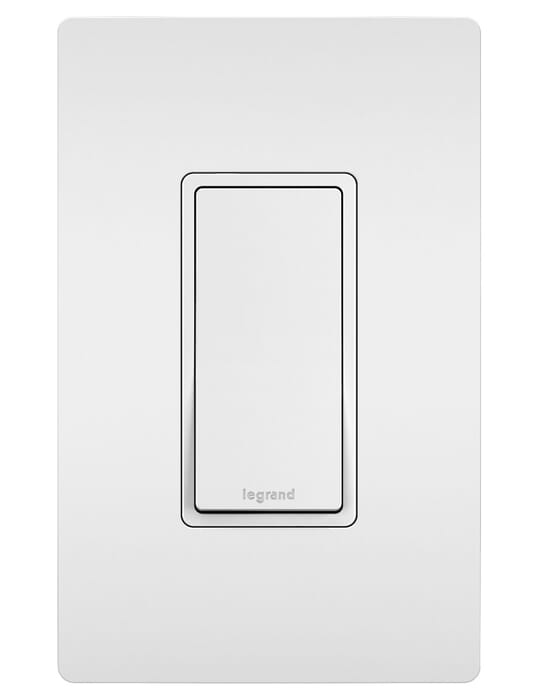 Consider the switching method of portable lamps. Floor switches that can be tapped on/off with the press of a foot are easier for seniors to operate than the finger dexterity needed to turn a switch. Look for table lamps with the on/off switch on the base rather than having seniors reach up to the socket to turn a knob. Wherever possible, use toggle-style light switches on the wall that can be operated by a fist, hand, or elbow with ease.
Also, read Part 1 of our home updates for seniors guide, which focuses on kitchens and bathrooms!
Read more from Linda Longo: