Midcentury modern chandeliers often have sleek, simple lines with both organic and geometric forms. An easy way to think of midcentury modern style is to picture what the future looked like through the lens of the 1950s. If you are looking for chandeliers for sale in the midcentury modern style, LightsOnline can help you find the perfect fixture for your space.
Savoy House Galea 24-Light Chandelier
The Sputnik chandelier, one of the popular midcentury modern chandelier types, is named after the Soviet-era satellite and features a core surrounded by multiple arms, each bearing a lightbulb. It harkens back to the 1950s and the space race. The Savoy House Galea gives the Sputnik style a glitzy makeover, featuring glass baubles intermixed with the light-topped arms to bring in even more sparkle along with the 24 lights. Galea chandeliers bring a stunning burst of energy to any room and they make perfect dining room chandeliers. Available in 3 finishes: polished nickel, classic bronze and warm brass.
George Kovacs Pontil 6-Light-24 Inch Chandelier
This playful chandelier is named for the iron rod used in glassmaking and resembles malleable glass spheres being formed. Designer George Kovacs went "meta" with this piece because it shows the lights being made even as they are being used as a fixture. It recalls the Sputnik style, like the Galea above, lending the piece a midcentury modern flair. Available in honey gold and brushed nickel.
Savoy House Pendleton Glass Pendant Light
The Savoy House Pendleton Glass Pendant Light is a large orb of clear glass that is open at the bottom. This allows for more direct light from the fixture and makes it easy to replace the bulb. Metal bands bisect the shade, helping to hold it to the fixture's base and giving it the distinctive retro-future midcentury modern look. Available in warm brass, matte black, satin nickel and polished chrome.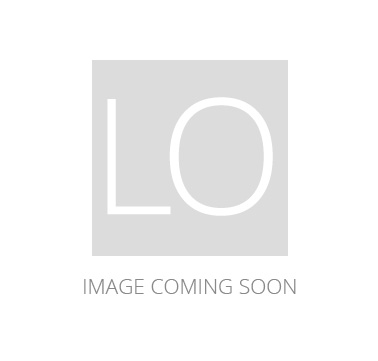 Arteriors Tripoli 8-Light Drum Chandelier
With handcrafted brass rings filled with clear crystals, the Arteriors Tripoli is a drum chandelier with an astounding impact you won't forget. An antique brass steel pipe features eight arms that extend outward, gracefully suspending the clear crystal shade adorned with brass rings and holding eight lights. It's a luxe chandelier that will transform a room.
Hinkley Poppy 8-Light Chandelier
The Hinkley Poppy is an eight-light chandelier with clear, seedy glass spheres that bubble out of the main frame to create a simple but sophisticated silhouette in a style that is midcentury modern with an industrial spin. The elegant stepped clear seedy glass globes are connected by crisp crossbars, anchoring the airy design.
For more than a decade, LightsOnline has been making customers' lighting dreams come true. LightsOnline provides expert guidance, friendly customer support and a wide selection of chandeliers, ceiling fans and light fixtures. Upgrade your chandeliers with fans, ceiling fans or light fixtures with help from LightsOnline.
Shop LightsOnline for midcentury modern chandeliers and more at www.lightsonline.com
Read more: