We are here to reassure you that it's totally okay to use mixed metals lighting and décor. Don't be afraid! Don't feel like you're breaking a rule!
Mixing metals looks terrific and gives your home personality. It creates a balanced, refined look and showcases the unique style that can only come from you. When you use mixed metals, you show that you care about how your home looks and you want it to look great.
Here are a few suggestions for using mixed metals in your home:
Similarly-colored metals work well together, like putting chrome with nickel.
On the other hand, differently-colored metals work well together, too, like putting brass with nickel. It's a good idea to combine one lighter-colored metal with one darker-colored metal if you'd like to go with this strategy.
Try choosing a dominant metal finish and contrasting it. For example, if most of the fixtures in a room are finished in chrome, add a light finished in brass.
You can also try a 2/3, 1/3 rule where the dominant metal finish is used in 2/3 of the space and a contrasting metal is used in the other third.
Pair a shiny metal with a matte metal.
For best results, use 2 to 4 metals.
Let's take a look at some examples of mixed metals lighting so you can see how good it looks.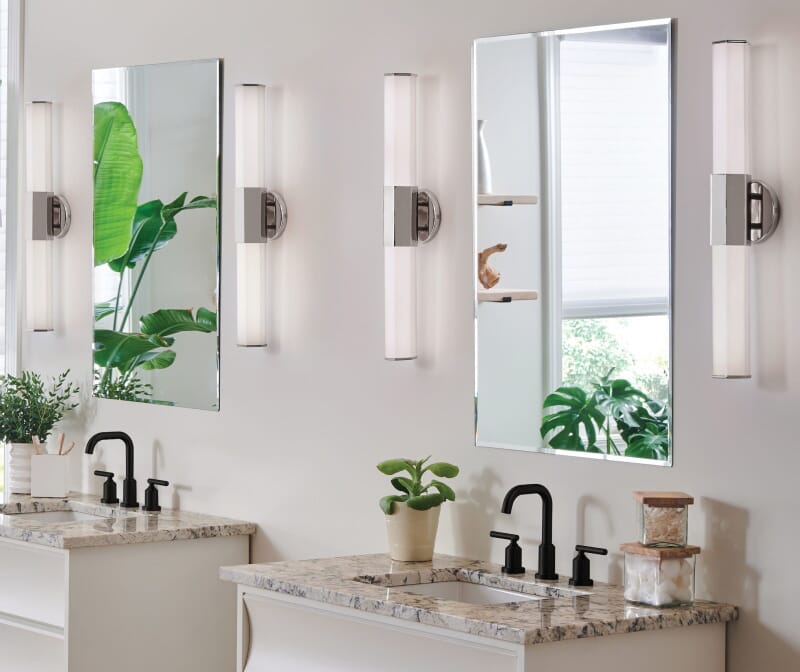 In this bathroom, the faucets are matte black and the lights are polished nickel for a great pairing of a shiny, lighter-colored metal with a matte, darker-colored metal.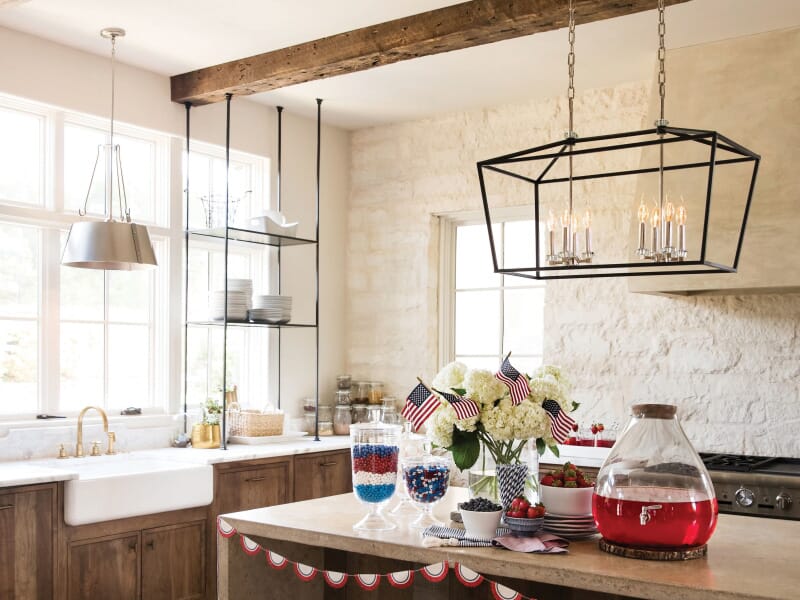 This kitchen, decorated for a patriotic party, showcases a linear chandelier that pairs polished nickel with black for a chic look that reminds me of jewelry with a black dress. There is also a polished nickel pendant. Meanwhile, these cool-hued metals are contrasted by a brass faucet in an example of the 2/3, 1/3 rule.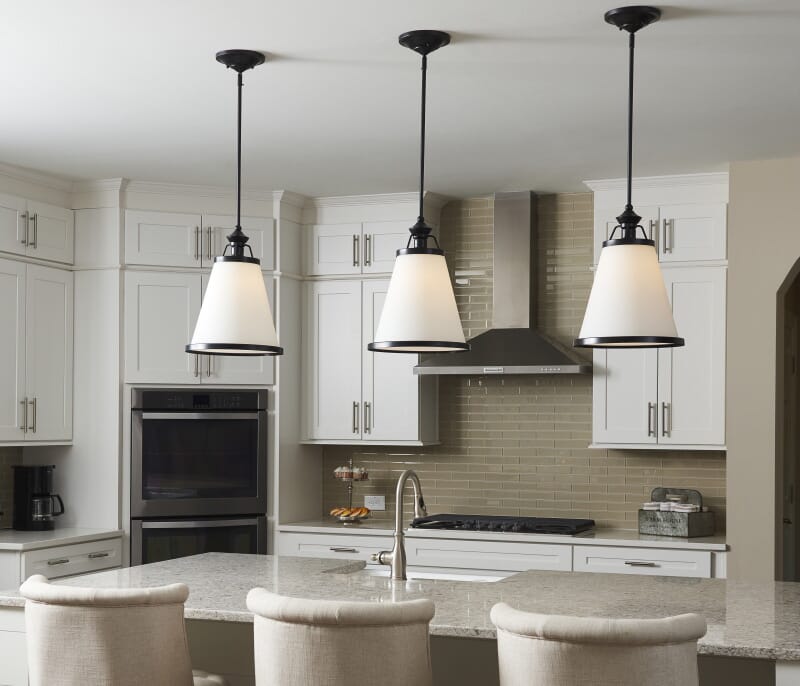 The dominant nickel finish in this kitchen is contrasted by the bronze finish of the pendants.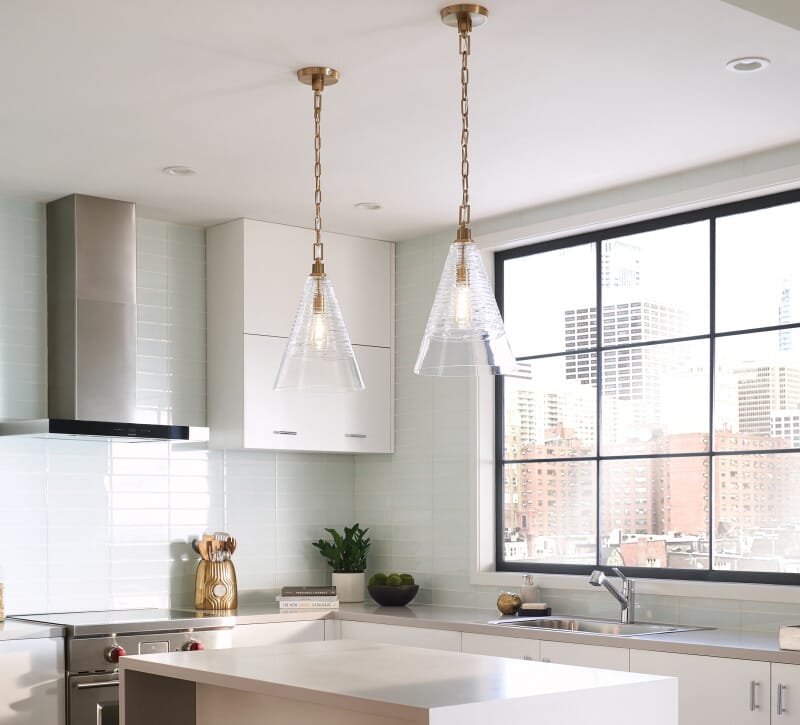 This kitchen gets warmed up by the brass pendants paired with the nickel hardware.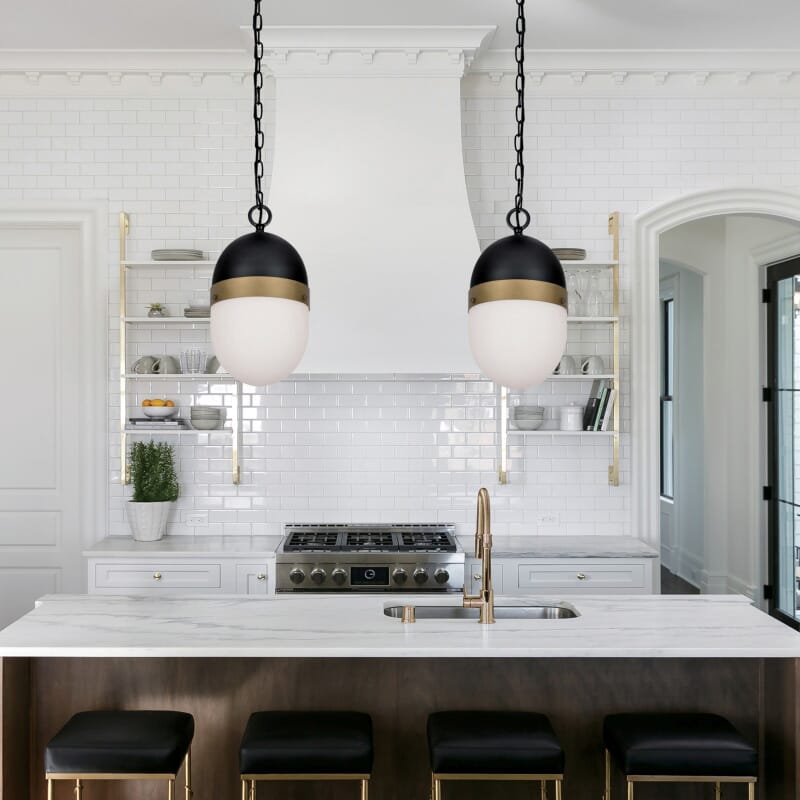 Here's another example of how great black can look when paired with a metal finish on the same fixture. The vintage style of these two-tone pendants is so swoon-worthy!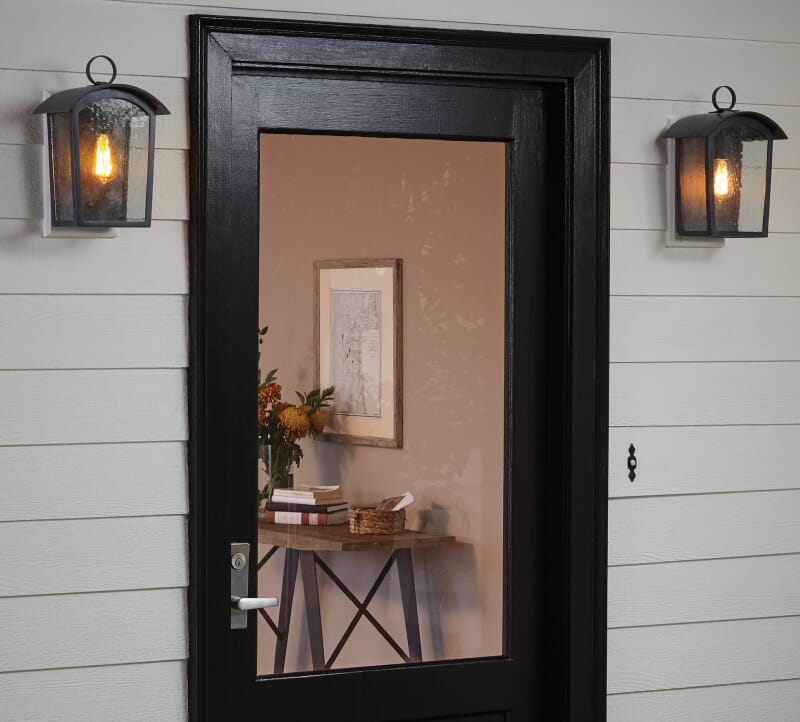 The majority of outdoor lights available tend to be in dark finishes, like the ash black of the lanterns pictured here. That black pairs well with the nickel of the door handle and lock.
Still want some advice on mixing metals in your home? Leave a comment below, email us at [email protected] or call us at 1-866-688-3562.