There are quite a few ceiling fan myths that many people believe. Can you use a ceiling fan in the winter? Won't it just cool down the room, defeating the purpose? You always want a fast fan, right? Fire up your stylish industrial ceiling fans because it's time to look at common myths about ceiling fans and whether they are true or false.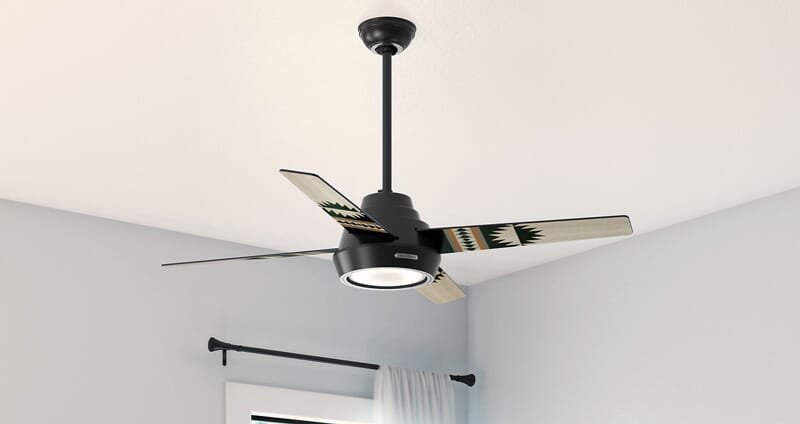 Ceiling Fans Cool a Room
False! Ceiling fans do not cause a temperature change in a room. It may seem like the room is getting cooler, but the fan simply moves air. As the air moves across your skin, you feel cooler, but the temperature is not changing at all. (Ceiling fans can also provide warm air flow during colder months, but this will be addressed in another myth.)
Speed Is the Most Important Factor
This is partially true, but only in that it is part of the CFM, or cubic feet per minute, measurement. Also known as air flow, this refers to how much air the ceiling fan moves at its highest speed. The calculation uses the volume of air and the rate at which the air moves. Divide this by the wattage of the fan, and you get the ceiling fan's efficiency.
The higher the CFM per watt, the more efficient. 75 CFM/W is a good target for ceiling fans that prioritize efficiency, with good CFM numbers starting at 4,000. For example, the best windmill ceiling fans, which are often larger fans, can have a CFM of about 6,500, use 34 watts of energy, and thus have a CFM/W of 192. This means they are very efficient with high airflow.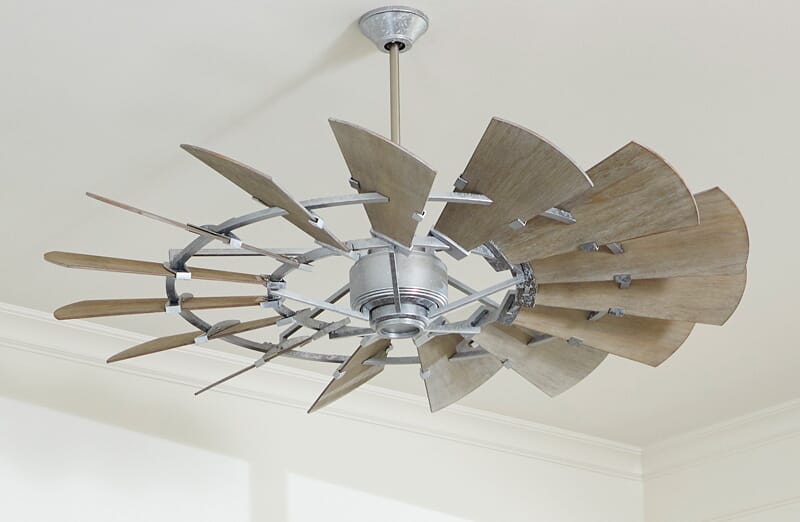 Ceiling Fans Can't Be Used in Winter
False! Have you ever wondered what the point of reversing the motor on your ceiling fan is? It's for using ceiling fans in cold months. Flip the switch in winter and the fan will recirculate warm air throughout the room, keeping the room warm. Warm air rises, so by displacing the warm air with cool air that has settled down near the ground, the warm air is pushed back towards you.
The Number of Blades Matters
This is partially true. While fewer blades do mean the ceiling fan can turn faster, it may be louder than a fan with more blades. Generally, the only time the number of blades in modern fans matters in industrial applications. Typical residential fans have between three and five blades. Because of design, balance and blade shapes, non-standard numbers of blades still perform well. For example, Minka Aire fans with three blades for indoor use or up to eight blades for both indoor and outdoor use are both effective. Remember, CFM and CFM/W are both important in choosing an efficient ceiling fan. 
About LightsOnline
LightsOnline offers a wide selection of premium lighting solutions in a variety of styles for every room in your home. They've been making lighting dreams come true since 2009 through their friendly customer support, expert guidance, and a vast selection of lights and ceiling fans. On their site, you'll find a variety of classic designs along with contemporary styles to fit any interior design scheme. They are proud to carry some of the best brands in the business, including Casablanca fans and Savoy House fans. Whether you're looking to update your existing ceiling fans and lights or want to finish your dream home, LightsOnline is the place to go.
Shop the entire LightsOnline collection of ceiling fans and lights at www.lightsonline.com
Read more: